When you walk into any major retailer's video game section, it's more than likely you will see plastic figures on the shelves, sitting in plastic boxes. Interactive figures have become very popular in the last few years, featuring a plastic figure of a character that functions as both a collectible and part of the game. After Disney Infinity gained popularity, it wasn't surprising that Nintendo announced their own version of interactive figures, amiibo.
Now out for a year, these amiibo figures were a surprising hit and still are going strong. Amiibo of characters are flying off the shelves, both to fans and scalpers who sell the collectibles at sometimes three to five times the retail price. Now that most of the Smash Bros. figures have been released, Nintendo needs to plan on coming out with more amiibo (and, it's likely that they're already planning new amiibo).
So without further ado, here are 10 Nintendo amiibo figures we'd like to see:
---
1. Fire Emblem Series (GBA games and FE Fates)
The Fire Emblem amiibo releases so far have been very successful and extremely hard to find. Marth, part of the first wave released, was the first to sell out and be resold online for ridiculous prices.  Ike wasn't much different, as he sold out in stores within days. Robin and Lucina were barely on the shelves before being marked up to $40 on Amazon and other websites. Since there is such a demand for Fire Emblem figures, there should be releases from all of the games, from the first one to the next release of Fire Emblem Fates. Although they would be pretty to look at, it would also be great to see how the functionality would work, especially if by buying a character's amiibo it unlocks it for a special map or in-game mission.
---
2. Xenoblade Chronicles Series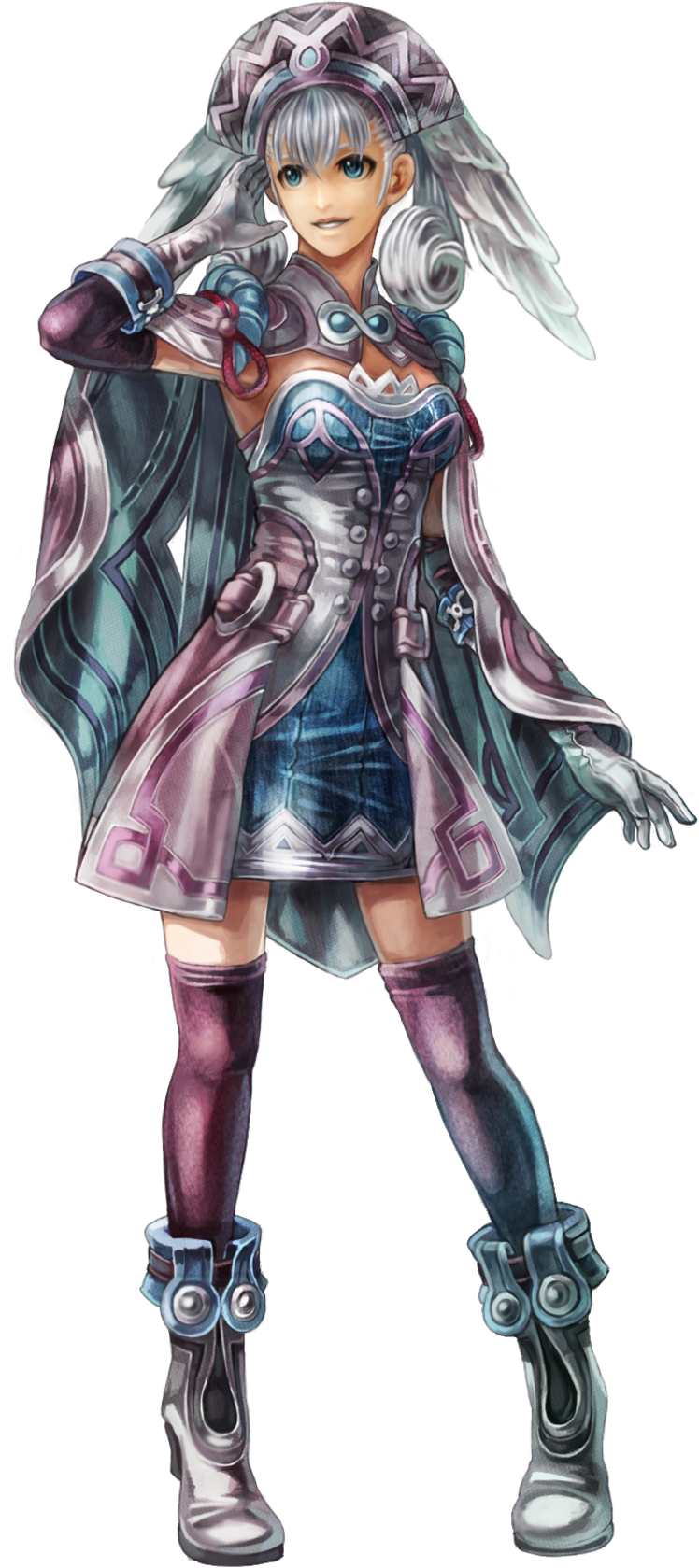 Similar to Fire Emblem's figure dilemma , having a Xenoblade Chronicles series would also be a great idea. Shulk amiibos were sold out during the pre-order period and were a Gamestop exclusive. However, as great as he is as a main character, there are several other characters that would make great amiibos since all of the party members in the game are fantastic. Fiora, Melia, Sharla, Reyn, Riki, and Dunban are the lesser known party members since they were not included in Smash (besides an attack with Riki and Dunban), and would be great as both collectibles and amiibos. Since Xenoblade Chronicles X is coming out as well, interactive figures of those characters would be great to have as well.
---
3. Bayonetta
Sure, Bayonetta wasn't technically a Nintendo character until the Wii U exclusive release of Bayonetta 2. However, her character deserves a figure for being a very strong lead and having one of the best games on the Wii U so far. Her look is really distinct and  giving her a spotlight would introduce more people to the hack and slash game that stands out from many of the other titles on the console. One of her signature poses could be a choice, with in-game bonuses, maybe even for Bayonetta 3 (if it happens).
---
4. Ace Attorney/Phoenix Wright series
Although Feenie's game is from Capcom, the Ace Attorney games have a great presence on Nintendo consoles, starting with the very first release on the GBA in the early 2000's. Since then, there have been several Phoenix Wright games released on handheld systems, as well as other platforms. Nothing would look more awesome than having amiibos in their signature courtroom poses. As for having a purpose for the games, maybe each figure could grant a costume or courtroom bonus, such as allowing more health in a case. Another idea would be to have a side story related to the figures. Either way, it should happen. No objections!
---
5. Shantae
Despite her first title being  niche, Shantae has quite a fanbase, and should have more recognition. Her game was released for Game Boy Color in 2002 as a platformer and has been a cult classic ever since. There have also been sequels released on the virtual console that follows her adventures through Sequin Land. The half genie would be a great figure to have, as well as a great future Smash character.
---
6. Jack Frost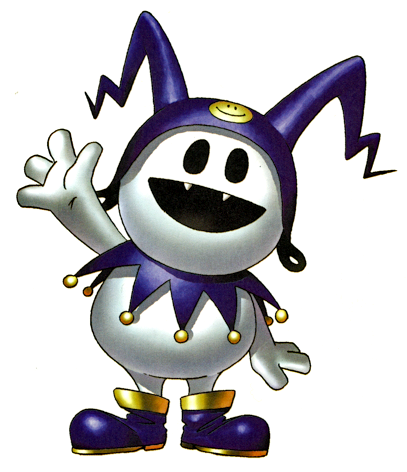 Hee ho! To any Persona or Shin Megami Tensei fans, Jack Frost is well known as one of the favorite demons and mascots of game company Atlus. Not only is he adorable, he would look even cuter as an amiibo figure. Although many of the SMT and Persona games are on Playstation systems, many of the recent titles have been on Nintendo consoles, including SMT IV and Persona Q. For SMT games, he would be great to scan in to become available to recruit. Since Fire Emblem x SMT and Shin Megami Tensei IV: Final  is coming out next year, he would be a perfect addition.
---
7. Travis Touchdown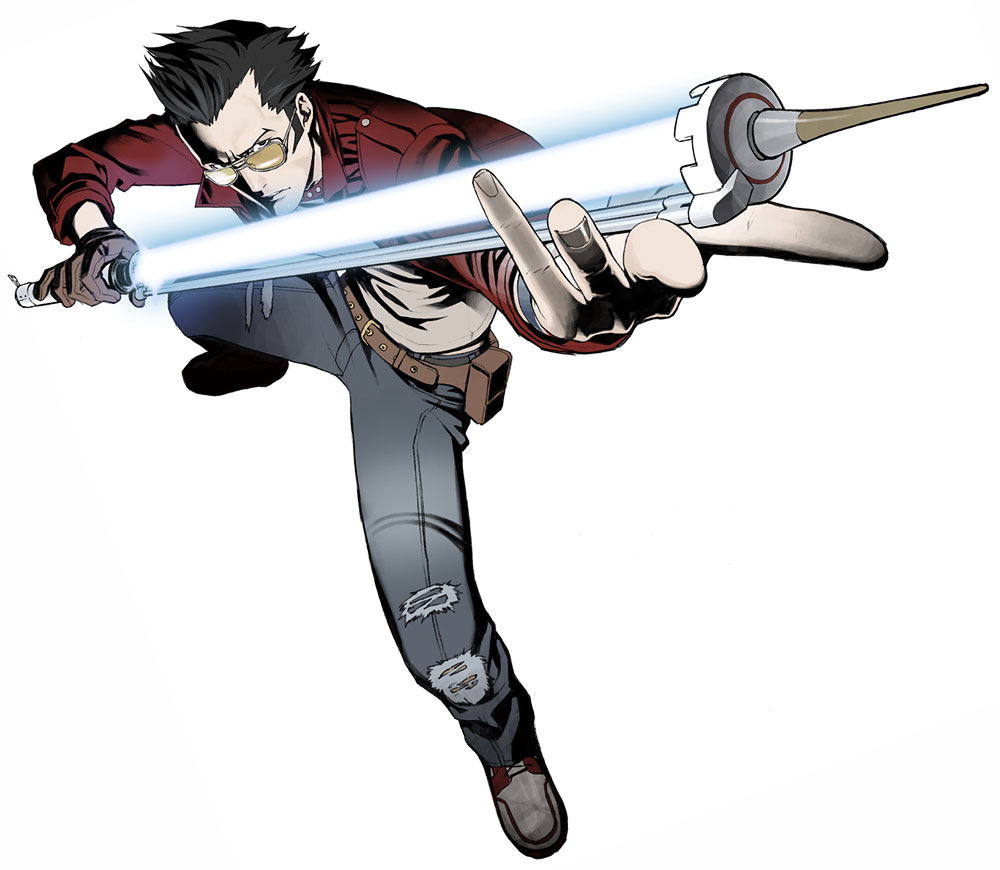 No More Heroes is a great hack and slash game for the Wii that has one of the most memorable game characters of all time. Travis is the definition of an anti-hero, having a complex character that is both loved and hated at the same time. From his "moe" quote to the intense moments in the games, Travis deserves recognition (and another sequel).
---
8. Yokai Watch series
Released in America this year, Yokai Watch can be considered as a really great Pokemon-esque game that has a unique combat system and a strong presence in Japan. Its recent release proved to be really fun, with a memorable cast of yokai, or demons. It even has its own anime series filled with the same charm from the games. There's no denying that the yokai are cute, and they would be great as Nintendo figures. Like many amiibos, the proposed Yokai figures could possibly unlock functionalities in the game, whether it be an additional yokai or an ability. Either way, this up and coming series deserves a collectible, and we'd love to add some Yokai to our amiibo collection.
---
9. Skull Kid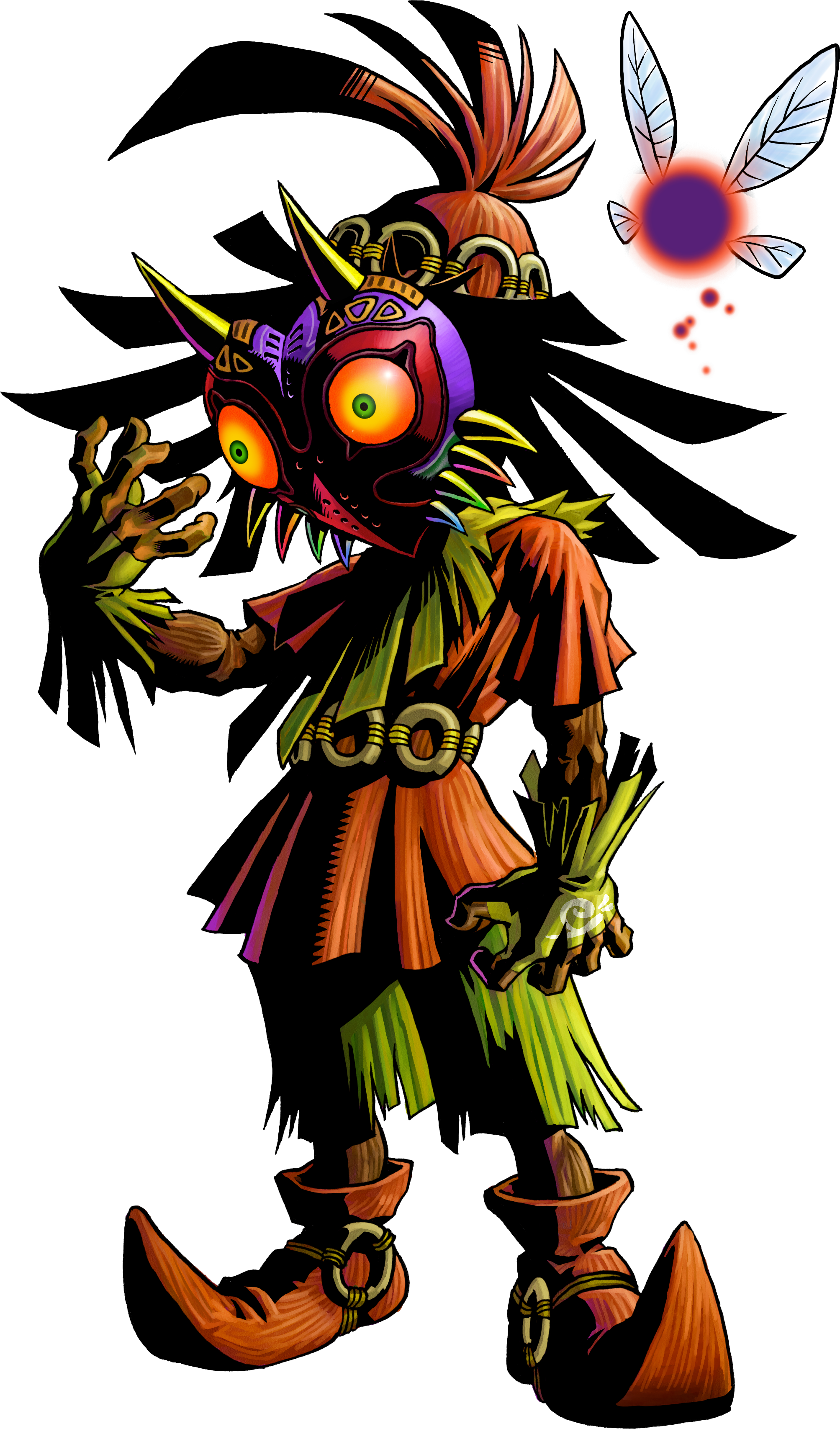 Sure, there are quite a few Legend of Zelda amiibos on the market, but with such a large fanbase, there's always room for more. With the collector's release of Majora's Mask for 3DS this past year, a Skull Kid figure was included in the set. The edition sold out in mere seconds, and the figure is being sold for $100 on its own on Amazon. This is reason enough to give Skull Kid its own amiibo, as long as it isn't in limited quantities.
---
10. Waluigi and Daisy
Always the seemingly least loved Mario character, Waluigi is one of the only characters to not have his own amiibo. Daisy doesn't either, and she also needs some recognition, especially since Rosalina was given a figure before her, despite Daisy being the original princess. Both of these characters are choices in the spin-off games, and Waluigi's brother, Wario even has his own series. Daisy and Waluigi need to be part of a Mario line, having more of a role in the world.
Last year, amiibos took the world by storm, eager fans waiting to snatch their favorite characters off of the shelves. The hype for these figures is still staying strong, and new releases are being announced by Nintendo almost monthly. What's next? Let's hope these characters and many more have a chance to become a collectible and an awesome product for fans to own.
What amiibo would you like to see? Sound off in the comments below.